KA£A
†hE ûlTImAtE ÂWesOmE






Posts

: 966


Honourable posting points

: 1255


Reputation

: 38


Join date

: 2009-06-25


Location

: France


Subject: About promotions Thu Sep 09, 2010 11:05 pm

---

Alright.

Seeing there is little assholes who likes to fake me and others leaders on stronghold and use our names to promote online, WE WON'T PROMOTE ONLINE NOW !!

Now when you'll be promoted, YOU WILL RECEIVE A PRIVATE MESSAGE here in the forum send by a LEADER or a CO-LEADER.

Without this message YOU ARE NOT PROMOTED.

So don't trust anyone online in stronghold now !!!
Manunited9210
BANNED ASSHOLE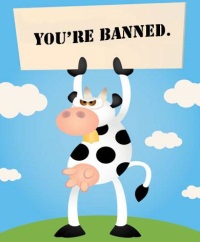 Posts

: 193


Honourable posting points

: 228


Reputation

: -27


Join date

: 2011-03-17


Age

: 22


Location

: Scotland


Subject: Re: About promotions Wed Mar 30, 2011 5:29 pm

---

I never got a pm but i was promoted :s
-RusHBoy-
Dragon





Posts

: 452


Honourable posting points

: 584


Reputation

: 8


Join date

: 2009-12-28


Age

: 25


Location

: Earth


Subject: Re: About promotions Wed Mar 30, 2011 10:30 pm

---

oh yea srry about that xD

i usually post promotions on the memberlist

Kala meant that if a leader promotes you on shl be sure to check on the memberlist on page 1

_________________

®ush As Your Leader "Although uAEs may be small,
we truly worship those
that are Kind, Friendly, Helpful,
and Respectable" -Rush
Sponsored content

Subject: Re: About promotions

---