Hmmm allrightthe game is on a foe map... small, not alot of space to build and a typical 2 on 2 ground. We all make our eco's and the game starts.. all 4 make a dragon, and in the start i sent out 4 groups of x bow to protect anes eco and my own. Anes starts making troops and sending them out, and so do i a little later.
The fight goes on.. Holy King and Anes start cowing while i just slowly build up my army. We attack abit with merlins... i don't think i had 1 good shot with my merlin... all died before i could do that

But holy was doing pretty good and moving in on anes... while i was quite busy fencing king off.
Then dragon time starts and holy uses dragon, so i knew it was my time to shine as well. Put my wells on and cause we both started the same time he kinda messed up abit with his dragon defense. Giving me and Anes a nice opertunity to set the whole place on fire. That went pretty good i think... Holy backed down for a moment but king was sitll pushing.
After awhile there were 2 king specials aimed at my king combined with a big group of maces... and my king barely alive could escape...
The game went on and forth for a hour i think and holy and king had i think 4 times our army's sizes. So i knew we had lost... and i try 1 sneaky atempt to kill his king. He used king special but kept his king standing below a gorup of towers... with about 60 x bow... so i used perci and sent in maces (put my eco off but only had 2 k gold so that didn't really helped lol. Anyhow he didn't notice it... and was busy killing all my army with his nice merlin who i didn't cared about for 2 minutes lol. And i said gg
Holy responded also with gg.... thinking i gave up... lol
Then all kings army crashed down.... such an amazing moment... danm i felt good lol.
Then we pushed holy abit back until he suicided
But yeah gg...
Holy and king were definitely better. Though we gave a good fight

(owyeah P.S Bread eco RULES

)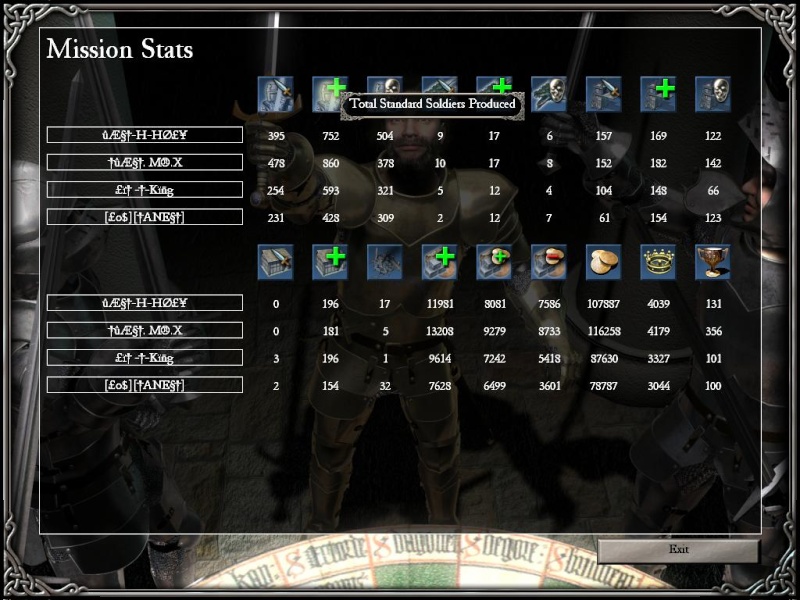 _________________
Greetz,
»M
.X«
ûƧ »M
.X«
Proud ûƧ 4 life... Respect people